These offers have now ended.
---
Big savings on bicycles, car care products, oils, cleaning, tools and more!
All for a limited time only – visit Wilco Direct to click and reserve to pay and collect for your items at your local branch. Offers valid from 3rd – 16th April 2023.
---
Meguiar's Car Care Range – 20% OFF
With the help of his family, an eggbeater and a tin bath, Frank Meguiar, Jr. created his first bottle of furniture polish in his garage. Since then the company has grown into one of the world's leading surface care product companies.

---
Holts Spray Paint – 20% OFF
Douglas Holt first started selling car parts in 1919. Holts are a British company who develop, test and manufacture products right here in the UK. Effectively remedy any imperfections, scratches or dents on your car's bodywork.

---
Streetwize Power Polisher – 20% OFF
We love this dual-handled, multi-purpose polishing tool. With a large rotating disc to cover a bigger area with one pass, it's the perfect bodywork enhancer. Can also be used on flooring, tiles, polished tables and more, for an effortless, effective clean and shine.
Was £38.99, now £31.19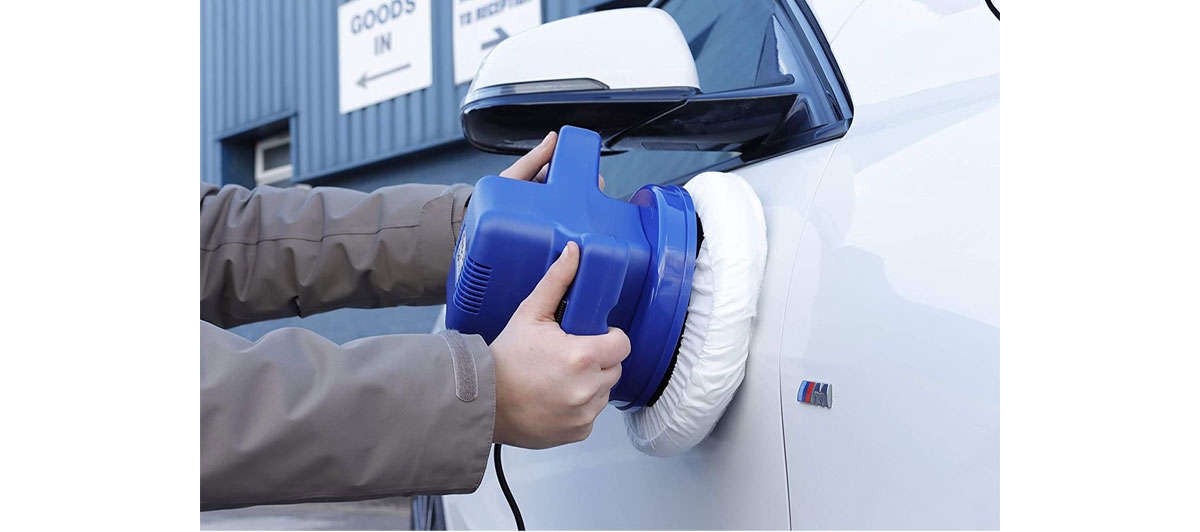 ---
Heavy Duty Rubber Car Mat Set – 20% OFF
This set of 4 mats can be trimmed to fit almost every vehicle. Made from extremely durable rubber, these mats will help to protect your footwells from spills, dirt and dust.
Was £12.99, now £10.39
View Heavy Duty Rubber Car Mat Set ►

---
Bicycles & E-Bikes – up to 20% OFF stocked
Did you know we also sell bicycles and e-bikes at selected branches? We stock a wide variety of quality bikes for children and adults at great prices. With up to 20% off our full range, and Spring finally here, now is a great time to pick up a bargain!
View our full range of bicycles ►

---
Shortis Car Care Range – 3 for 2
Our founder, Kevin Shortis, opened his first motorist's spares and accessory store in Norwich back in the 1960s. This range of cleaning products features the flag used on the outside of his shops and on the Shortis motor oil range. 750ml sprays, produced locally in the UK.
View the Shortis Car Care Range ►

---
Wilco Motor Oils – 20% OFF
Our affordable range of motor oils are suitable for all engines and provide premium protection in all conditions.

---
Draper HI-TORQ® Ratchet Spanner Set – 20% OFF
The set contains six ratchet spanners, each forged from chrome vanadium steel that is hardened, tempered and chrome plated for corrosion protection. 5° movement enables use in tight spaces. The ring end is 12-point HI-TORQ® to enable maximum leverage by transferring torque to the flats to preventing slipping or damage.
Was £25, now £20

---
Draper 11-Piece Screwdriver Set – 20% OFF
This set of 11 popular screwdriver sizes includes magnetiser, demagnetiser and a magnetic adaptor to hold screws in place at the end of the blade. Hardened, tempered blades with a satin chrome-plated finish. The comfortable, soft-grip handles are moulded directly onto the blade for a permanent bond and a long-lasting product.
Was £18, now £14.40
View 11-Piece Screwdriver Set ►

---
Simply European Travel Kit – 20% OFF
This kit contains everything you need for safe European travel. Be prepared for all eventualities with this 7-piece set that neatly packs away into the included carry bag. Contains an adult-sized high-vis safety vest, hazard warning triangle, universal bulb kit, two headlight beam converters, self-adhesive UK plate and first aid kit.
Was £30, now £24
---
Ring Automotive Analogue Tyre Inflator – 20% OFF
Designed with efficiency in mind, the RTC-100 tyre inflator from Ring Automotive has been designed with simplicity in mind. It is fast and easy to use, inflating tyres in around 4.5 minutes. The included adaptor set allows use on motorcycle and bicycle tyres, balls and other inflatables.
Was £17, now £13.60

---
FuelBox AdBlue, 10L – 20% OFF
Only Available In Store – Click and Reserve Available – Not Available For Home Delivery
This diesel exhaust fluid comes in recyclable outer packaging and can be stored for up to 18 months. Comes with glug-free spout for easy pouring. Conforms to ISO 22241 standards, unlike non-standard urea/ammonia solutions which can risk damaging your exhaust components.
Was £20, now £16

---
All for a limited time only – click and reserve to pay and collect for your items at your local branch. Offers valid from 3rd – 16th April 2023.